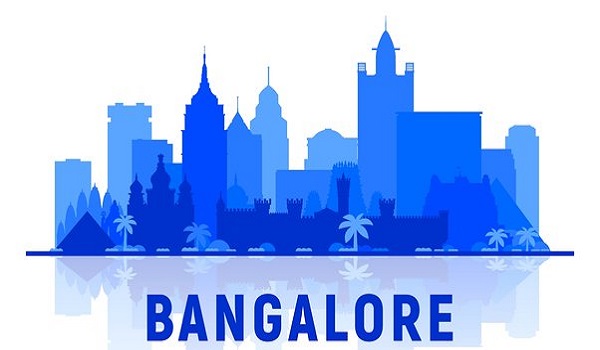 Everyone can find something they like in Bangalore, whether they want to learn about culture, go shopping, or hang out with rich and famous people. You'll love Bangalore's high-end neighborhoods if you're going to live in style. The city has grown everywhere, from the Metro train to the Kempegowda International Airport. Bangalore's facilities and areas with lots of money have grown quickly. People have come to the city in large numbers because IT has grown. As more people come to an area, more people want to buy or own a home, so many of the best developers are starting to build gated communities. In my next post, we'll discuss the five best-gated communities in Bangalore:
It is the "Silicon Valley of India" due to its booming IT and tech firms. It offers various careers for vast portfolios.
It is home to many best academic centers offering diverse scopes.
This garden city has a pleasant and mild climate.
It boasts different cultures and includes people from various languages and traditions.
It holds many parks and green areas, allowing dwellers to enjoy, relax and gain fitness.
It is a place of a lively social scene with various fun options, including diners, cafes, pubs, malls, theaters, and cultural events.
The city promotes start-up firms from all over India. It provides a fair habitat for new ventures and rapid business growth.
It is a safe city compared to many other large urban centers in India.
It has many structures, including metro rails, bridges, and road networks, that enhance the city's transit network.
This city has easy access to nature and has many pretty gardens and hill stations. These could be a gateway to the weekend, and you can explore nature.
Various Housing Options in Bangalore
Bangalore offers a diverse range of housing options that cater to the needs of its residents. From budget homes to plush villas, here are some of the favorable housing options in Bangalore:
Flats are the most frequent option in Bangalore. They come in various layouts like 1, 2, and 3 bhk. It provides choices for singles, couples, and family stays. It is often present in townships and mix-use complexes. It comes with features like guard, parking, and other fun zones.
Villas are for those seeking more space and privacy. It is an attractive and expensive option. It comes with its land and design and offers a more plush living. It also features private gardens, pools, and sole parking.
Row houses are villas in a row with a common wall. They provide a blend of private living in the comfort of society living.
Penthouses are plush flats present on the top floors of high-rise buildings. They offer spacious layouts and often boast ample views of the city.
Studio Apartments are compact units with a compact living room, kitchen, and bedroom area. It is popular among single pros or students.
Housing Estates are housing units within a campus. It has constrained access and improved safety measures. It offers many features like parks, pools, gyms, and spas.
Integrated Townships are standalone units that include flats, retail or office spaces, and fun zones. It aims to provide residents with all vital features within the township.
Senior Living Societies offer designer homes for senior citizens. It provides a safe and secure stay for retirees and aged persons.
Affordable Housing builders focus on offering budget homes that cater to the needs of everyone. It suits new home buyers and middle-class people.
Luxury Apartments are for high-end living style and have posh features and top-notch finishes.
Service Apartments are now famous for people traveling for extended periods or relocating to a new city. It also offers more space, privacy, and the ability to cook your meals. 'It is a more spacious and home-like stay than usual hotel rooms, including a separate living area, bedrooms, and equipped kitchens.
When choosing your dream home, consider location, budget, vicinity to workplaces, and more. Bangalore's real estate market is dynamic, and options in different parts of the city can suit your various needs and desires. Explore its various housing options, from budget flats to plush villas. Find your ideal home in this thriving suburb.
Provident Ecopolitan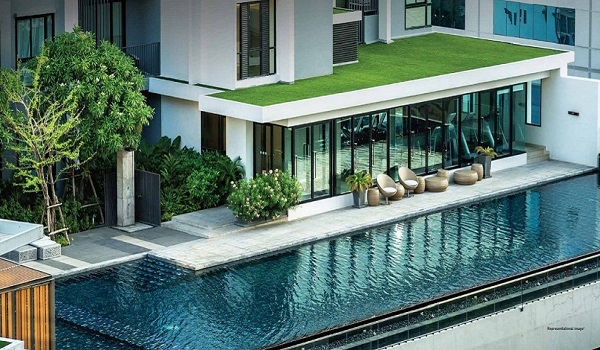 The Provident Ecopolitan will be living in Aerospace Park, which is in North Bangalore. A new and quiet living development is in Aerospace Park, Bagalur, in the north of Bangalore. It makes it easier to get around the city and gives you access to its services. It's easy to get to hospitals, colleges, tech hubs, and shopping centers. If you like being outside, Provident Ecopolitan will never get old for you. You can expect to have a lot of chances to relax, have fun, and enjoy the outdoors.
The Provident Ecopolitan is a project by the company Provident Housing. Provident Housing is the name of one of the real estate companies in the Indian city of Bangalore. Since it opened in 1975, it has grown to become one of the best building companies in the city. The name of the company they work for is "Puravankara Limited," and it is also in the real estate business. Sustainability and green building practices are at the heart of this company.
This company has finished many residential building projects in the country's big cities, such as Chennai, Coimbatore, Hyderabad, Mangalore, and Goa. So far, they have made many different kinds of homes, such as apartments, mansions, and more.
The name of the project, "Provident Ecopolitan," lets you know that these apartments are made with residents' wellness and happiness in mind, as well as with sustainability and eco-friendly practices in mind. The word "Provident" in the name refers to the project's builder. The word "Ecopolitan" comes from the words "Ecology" and "Metropolitan." It refers to a way of life in the city that combines natural balance and sustainability.
This green project is on 12 acres of land in Aerospace Park, North Bangalore, with 80% of an open area. This project's pre-launch date will be set soon, and it will take four years to finish from the time it starts. It has more than 30 things that people can use to make their lives better. Some of the amenities of this project are Swimming Pool, Gym, Kids' play area, Jogging track, Walking path, Multipurpose hall, Convenience store, Spa, Reflexology track, and many more.
You can get Apartments in various configurations, such as 1 BHK, 2 BHK, and 3 BHK units. The price of the 1 BHK apartment starts from INR 36 to 38 Lakhs. The price for 2 BHK apartments starts from INR 58 to 60 lakhs, whereas 2 BHK large apartments start from INR 66 to 68 Lakhs. The 3 BHK apartments with 1400 sq ft are available from INR 88 to 90 lakhs.