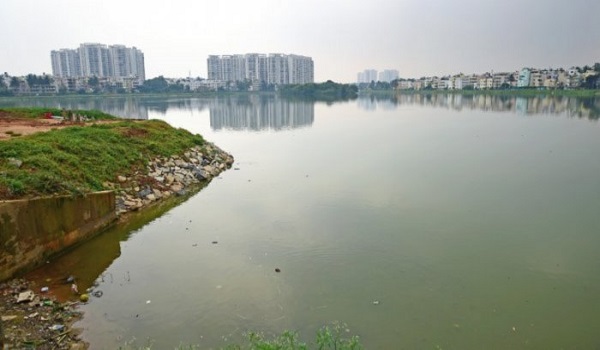 Chandapura Lake is a peaceful place with beautiful views in all directions. In the Indian state of Karnataka, South Bangalore is where this beautiful Lake is. It spreads over 40 acres. People who live in the city and love nature often go here, the city's gateway. It is because there are a lot of animals and beautiful natural things around the Lake. Here, a lot of greenery surrounds the Lake. This place is elegant for plants and animals. The calm, clear water of the Lake makes it a beautiful place to look at. It is the best place for picnics, long walks, or taking pictures of nature because it is quiet and has a cool breeze.
Large bodies of water surrounded by land are called lakes. Most people think of lakes as areas of fresh water, but some lakes have saltwater in them. When water pools in a low spot-on Earth's surface, it makes a lake. It can happen when tectonic plates move, glaciers move, volcanoes explode, or even when it rains or when groundwater moves. There are many beautiful lakes in Bangalore, and one of those is Chandapura Lake.
It is a perfect place to enjoy nature. People of all ages can enjoy the Lake, whether they want to go on a picnic, take beautiful pictures, or watch different birds. There are a lot of birds at this Lake, which is a big draw. Many kinds of birds, both those who live there and those who are just moving through, feel safe at the Lake. The Lake is safe for birds like elegant egrets and herons, flashy kingfishers, and chatty warblers.
Chandapura Lake's Connectivity
There are many ways to get to Chandapura Lake, which is close to many places. It has many connectivity options. It is in South Bangalore, in Karnataka, and you can drive there. It has good roads that lead to the city's heart and other main places. The Chandapura-Anekal Road, which connects it to NH44 and the Bangalore-Hosur Road, is close to the Lake. To get to the Lake, people can drive, take a car, or take the bus. You can even take public transport. The Bangalore Metropolitan Transport Corporation (BMTC) has a daily bus service to this Lake. People can use buses to get around Chandapura Circle and the nearby town of Anekal. From there, it's not far from the Lake, and people can walk or take an auto-rickshaw to get there.
Lake's Preservation
When you go to Chandapura Lake, please do what you can to keep it in its natural state. If you want to visit responsibly, you shouldn't leave trash behind, don't use dangerous chemicals, or bother the plants and animals in the area. It will ensure that people can enjoy wildlife at the Lake for many upcoming years. It hasn't gotten dirty because of conservation and security efforts. Local government and environmental groups worked together to care for the Lake and the area around it healthily. Both tourists and locals will learn how important it is to take care of this natural wonder through community-wide events and programs.
Final Words
Chandapura Lake is a peaceful place to get away from everything and enjoy the beauty of nature. It is a hidden gem. People come to the Lake because of its beautiful scenery, variety of birds, and calm atmosphere. It gives them a break from the chaos of the city. As long as we work to protect and keep this natural gem in good shape, it will continue to charm and inspire those who come to find peace in its calm embrace.
Provident Housing prelaunch apartment is Provident Ecopoliten.