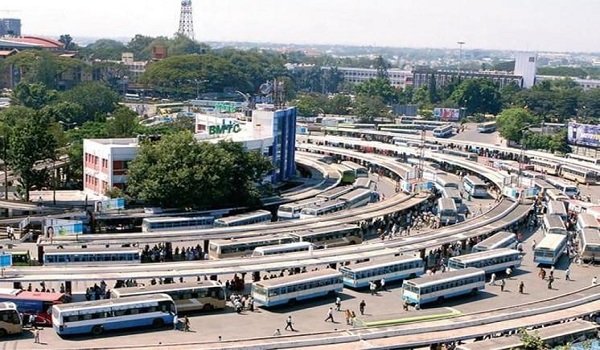 Introduction
The Majestic Bus Stand in Bangalore is one of the most important transportation centers in the city. The bus stand is a large complex that spans several blocks. It is home to various bus companies that offer a wide range of services. It is the main bus terminal in Bangalore and a hub for local and long-distance buses. It is the central transportation hub connecting Bangalore to other cities. The bus stand links people traveling for work, education, or fun.
The Majestic Bus Stand is newly constructed. It is well-maintained and offers its passengers a wide range of facilities. The bus stand has
restrooms
waiting areas
food courts
These services make traveling comfortable and easy. The bus stand also has a large parking lot for cars and motorcycles, making it easy for people to park their vehicles and take the Bus.
One of the main attractions of the Majestic Bus Stand is its location. The bus stand is located in the city's heart and is surrounded by some of Bangalore's most important landmarks. It is within walking distance of the Bangalore City Railway Station, the Bangalore Metro, and several major shopping centers. This makes it easy for travelers to reach their destination quickly and easily.
The bus stand is also known for its significant operations. The bus companies that operate out of the Majestic Bus Stand are known for their punctuality and reliability. They have a well-organized system for ticketing and boarding, and their buses are regularly maintained and serviced to ensure a safe and enjoyable journey.
In addition to local and long-distance buses, the Majestic Bus Stand also offers inter-city bus services. These services connect Bangalore to other major cities and towns in Karnataka and beyond. The inter-city buses are comfortable and spacious and offer a convenient way to travel to nearby destinations.
The Majestic Bus Stand is also an excellent hub for tourism. The bus stand offers several sightseeing tours that take visitors around the city and nearby attractions. These tours are a great way to explore Bangalore and its rich history and culture.
In conclusion, the Majestic Bus Stand in Bangalore is an important transportation center that connects the city to other parts of Karnataka and beyond. The bus stand is a modern and well-maintained facility that offers its passengers a variety range of amenities. Its central location and efficient operations make it a popular choice for travelers. Its inter-city bus services and tourism offerings make it an essential hub for the state's economy.
F.A.Q.
The Bus lines which stop near the Majestic / Kempegowda Bus Stand are 215H, 221G, 228H, 328F, 360K, 365H, KBS-1K, and KBS-3A.
The station's name, majestic, was not an official name. It came up because of the Majestic Cinema Theatre. Earlier, when there were no bus stands, the buses were to be parked near Majestic, and hence the place acquired its name and is still being used despite the theatre not existing today.
These bus lines stop near Majestic BMTC City Bus Stand: 146B, 168D, 210N, 215H, 228H, 276, 302F, 305S, 328F, 365H.
BMTC starts service as early as 04:15 am and concludes around midnight. Post 10:00 pm, only the Volvo buses are available and not the ordinary non-AC ones.
The K.S.R. Bengaluru station. The K.S.R. Bengaluru station is near Majestic Bus Stop, Bangalore, in Gandhi Nagara.
Provident Housing prelaunch apartment is Provident Ecopoliten.