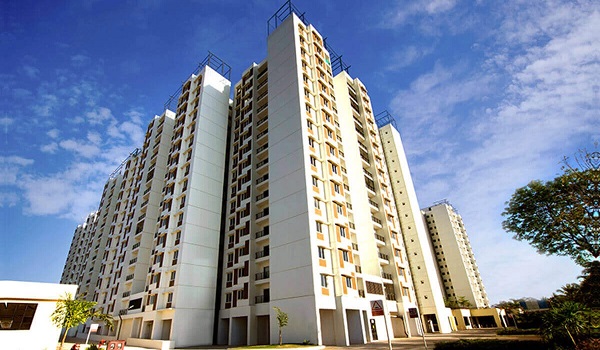 Introduction
Some call Bengaluru the "Silicon Valley of India," the city's real estate market is growing. The area needs more homes and utilities because it is the country's IT hub, and its services market is growing. It is the best place to invest in real estate because it has a diverse population, a safe and clean environment, great infrastructure, and strong social and economic conditions.
Investing in real estate in Bengaluru is a great idea. The city's strong IT business has made finding a place to live harder because there are so many job openings. The first part of Namma Metro is already open. It connects two parts of the city that were not linked before.
This makes it easy to get to the site. Students can feel safe there because there are so many good schools in so many places. Over the past few years, the price has gone up a lot, but the return on investment is very good.
There are many high-end buildings with some of the best features and services in the world in different parts of the city. Famous designers and builders from the United States and other countries have made several high-end homes. These things make it a good place for local and foreign investors to put their money.
People from all over the world have traveled to Bangalore. Businesses make technological progress and links, transportation, IT parks, and fun places to work and have fun. Investors in real estate all agree that more people want to buy land in Bangalore. The city has grown by leaps and bounds in the past ten years. When it comes to industrial growth and technological progress, Bangalore is likely one of the most technologically advanced cities. Here we discuss five good reasons to put money into Bangalore real estate market.
Bangalore Is the IT Capital Of India:
Bangalore is home to several IT parks that bring young, talented workers from all over the country. Several new companies with great ideas and leadership have started in the city. As a result, more projects are being built that are high-end and expensive. This makes it easy for many young people to buy property in Bangalore.
In Bangalore, there are tax breaks:
People can get tax breaks when they use home loans to invest in Bangalore real estate. This is a huge benefit for working adults who want to build their dream house. Another interesting thing is that even though rents are always going up. But your loan payment will stay the same every month.
Investments with great returns:
Hebbal, Indira Nagar, Hennur, Yelahanka, and Whitefield are where you can find MNCs, high-profile media companies, and other types of businesses. Because of this, many beautiful houses and high-end apartments in Bangalore have sprung up in these areas, making it a great place to invest in Bangalore.
Metro city with the most growth:
Bangalore has the fourth-highest income of any city in India. Bangalore is one of the most popular cities in the country because it has a busy nightlife, many ways to have fun, and famous tourist spots on its outskirts. It's additionally one of the more expensive towns in the country. Executives can get good pay and take advantage of many of the city's benefits.
The steady rise of Bangalore's real estate market:
Bangalore's real estate market is stable and makes owners a lot of money over time. The city continues to grow in terms of international trade and new businesses in the town. Investing in the property market in Bangalore is a great idea that can help you make more money overall and give you a steady return on your money.
Conclusion:
Bangalore's real estate market is a good place to buy for all the above reasons. If you want to live in luxury near the city while still being close to nature, you can look at projects by SPA Group, a well-known real estate company in Bangalore. Investing in real estate has much less risk than investing in bonds, stocks, or investment funds.
Provident Ecopolitan: Amenities, Facilities, and More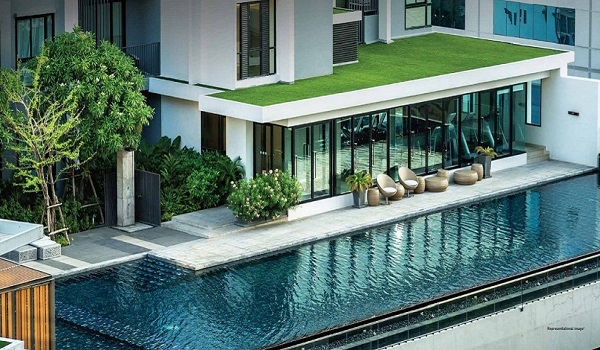 Provident Housing Limited announced its upcoming project in Aerospace Park, North Bangalore, Provident Ecopoliten. Living in a house in North Bangalore is a great experience with many advantages. North Bangalore is a busy, growing part of the city that would be a great place to live. You can spend your free time in beautiful natural spots in North Bangalore. Parks and parks are quiet places where you can get in touch with nature and relax.
Provident Ecopolitan is one of the best places to live in North Bangalore. It will be an apartment-based residential project having excellent 1 - 3 BHK apartments. This project will take place on 12 acres. Some units are 600 square feet with one BHK, 950 square feet, 1050 square feet with two BHKs, and 1,400 square feet with three BHKs. The flat's cost depends on its size. The front side of the project will be for commercial purposes. Provident Housing Limited is launching this project in July 2023. And it will be ready by the end of 2027.
Provident Housing Limited is building several homes in the north of Bangalore. There are many kinds of homes in these projects, so there is something for everyone. Provident Housing Limited has what you need, whether you want a cheap flat or a fancy house. The projects are in well-known parts of North Bangalore, close to shops, schools, hospitals, and public transportation. Provident Housing Limited wants to give people comfortable, modern places to live in this busy part of the city by concentrating on elegant built and careful design.
Provident Ecopolitan Amenities
Provident Ecopolitan is a great place to live because it offers numerous amenities. People who want to get in shape can go to a modern gym, and those who want to relax can go to a spa. People can go for a quiet walk or a refreshing run in one of the parks or on the running paths. On hot days, people can swim in the pool at the project to cool off. At Provident Ecopolitan, there are also play areas for kids to ensure they have a safe and fun place to be. This project puts safety and ease first by having security around the clock, backup power, and a lot of parking.
Conclusion
In conclusion, Prestige Ecopolitan is a great place to live in North Bangalore because it has a lot of different things that meet the wants and interests of its residents.