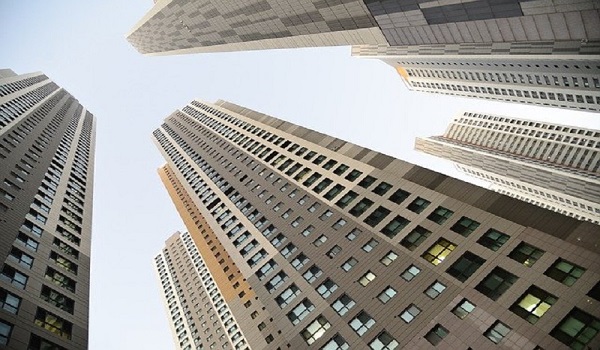 Bangalore, the Silicon Valley of the country, has been seeing a lot of growth in real estate. The city has been seeing an influx of lots of people. It has led to a rise in demand for residential and commercial properties. Here are some of the current real estate trends in Bangalore.
Need for Housing - Bangalore is now one of the fast-developing cities in the country. The housing market here is rising. There is a growing need for homes in the city. The government is also incentivizing people to buy homes for the first time. It has helped in the growth of the affordable housing market in the city. A lot of first-time investors are now buying homes here. There are all types of housing projects coming up in the city.
Growth in Co-Working Spaces - There is now a demand for co-working spaces in the city. Bangalore has a lot of start-ups and small businesses. These have led to a growing need for affordable workspaces. Co-working spaces offer the ease of working in a professional environment without setting up an entire office. Developers have been quick to tap into this trend. They have launched a lot of co-working spaces. These cater to the specific needs of entrepreneurs and small businesses.
Development of Smart Homes - Smart homes are the residences of choice in the city now. The advanced city has a lot of tech-savvy people living in it. Technology is more commonplace in day-to-day life. Modern people in the city now want homes with many smart features. Today's builders have been adding these features to their homes to attract modern buyers.
Rising Market for Rental Homes - The rental market in the city has grown a lot. The city is a center for IT and other industries. There has been a constant movement of people into it. A lot of people are looking for homes for rent here. Developers are now launching a lot of projects. Rental homes with modern amenities and facilities are available in these. The city has all types of homes available, from affordable apartments to extravagant villas.
Increase in Demand for Luxury Homes - There has been an increase in the need for luxury homes in the city. People of today are looking for an elegant lifestyle. Developers are now building housing projects that have opulent and spacious homes. There are now a lot of sophisticated gated communities in the city. They have premier amenities such as swimming pools, gymnasiums, and clubhouses. The demand for luxury homes has been on the rise in the city.
One of the most luxurious projects of homes in the city is Provident Ecopoliten. It is in the area of Bagalur Road. The neighborhood is in the north zone of the city. The large project is spread across a lush area of 12 acres. The project is elegant and sophisticated, and lovingly designed to meet the homebuyer's needs.
The apartment enclave has 1000 bright, roomy, and airy apartments. The homes are located in a sea of green and are designed to be calm pockets of tranquility in the busy city. There are well-laid-out 1, 2, and 3-bedroom homes in the project.
The project has a lot of amenities that will give residents the best lives in the city today. The enclave has many services for socializing. There are many sports and games services, and every need of the modern resident is met. Provident Ecopoliten is well-connected to the city. All its comforts can be easily reached.
There is a rise in demand for all types of homes in the city today. All types of housing solutions are available in the city. There are many homes for sale here, and the city's rental market is growing fast. These real estate trends in Bangalore will continue to evolve, making the city an attractive destination for investment.
Experience Luxury Living in Provident Ecopolitan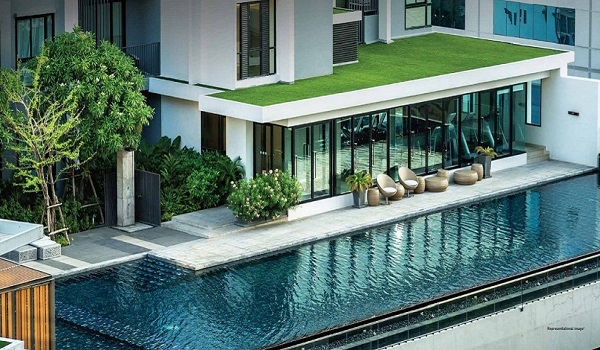 Aerospace Park in North Bangalore is a great place to build a house. The Provident Ecopolitan is in Bagalur, North Bangalore's Aerospace Park. It has apartments with different floor plans. Provident Ecopolitan is in 562129, which is close to the KIADB International Airport in Bangalore. You can easily get to other parts of the City via the Bellary Road, the Peripheral Ring Road, and the Outer Ring Road.
Some of the big IT hubs that are easy to get to from this development are the Manyata Tech Park, Kirloskar Tech Park, and Devanahalli Business Park. Close to Provident Ecopolitan are many shopping malls, such as Esteem Mall, Elements Mall, and Orion East Mall. Infrastructures like big roads, plenty of water, a better sewage system, and a lot of other things are all there and working.
About Builder
The builder of this project is Provident Housing, a subsidiary of another Real estate group named Puravankara Limited. You can find several residential projects of Provident Housing in other cities like Chennai, Coimbatore, Mangalore, and Goa. Some of the projects of this group are Provident Park Square, Provident Winworth, Provident Sunworth City, Provident Capella, Provident Palm Vista, and many more.
Provident Ecopolitan
The name of the project, "Provident Ecopoliten," gives the impression that these apartments have been constructed with the well-being, fulfillment, and long-term viability of their residents in mind. The word "Provident" in the name mentions the person who built the project. The Word "Ecopolitan" comes from "ecology" and "Metropolitan," and it means a way of living in an Urban area that is in harmony with nature and lasts for a long time.
There are a total of 12 acres, and about 8 of them are parks or other open spaces. Soon, a date for this project's pre-launch will be set. After it starts, Provident Ecopolitan is supposed to be done in four years. There are 1 BHK apartments, 2 BHK apartments, and 3 BHK flats. The studio flats are 600 square feet and cost between INR 36 and INR 38 Lakhs. The flats with two bedrooms and two bathrooms are between 900 and 1000 square feet and have two balconies. It costs between 58 and 60 Lakhs (Indian Rupees). The 1,200 to 1,900 square foot 3 BHK homes have two balconies. Prices vary from INR 88 Lakhs to INR 90 Lakhs. There are 1,000 homes for sale, split between two stages and two-floor plans (G+20 and G+19). This house's front facing the street will be used for business.