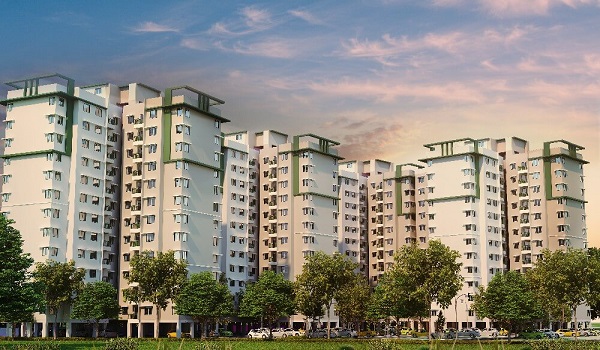 Provident Sunworth City is an integrated township over 60 acres of land on Mysore Road, Bangalore. It is one of the finest living units by the famous real estate brand Provident Housing Ltd. The Township offers 2 and 3 bhk homes. It provides all the vital needs to your doorsteps. It is about to complete and will soon be ready to occupy.
The Township offers more than 50 world-class thoughtful facilities. It has 75% of open spaces that enable the dweller to enjoy fresh air and sunlight. The fitting and the fixtures are by Global Brands. The builders use MIVAN Technology. The Township offers short-period offers along with easy payment schemes.
Provident Sunworth City, RERA Number is PRM/KA/RERA/1251/310/PR/190529/002585. It is near the Challaghatta Metro Station, Bangalore. It enables a good transit network and connects well with the rest of the city. The Township offers a signal-free commute between Hosur and Tumkur Road via NICE Road.
Visit their site to sign in and unlock special offer prices for the 2 and 3bhk homes. These houses' designs and plans comprise a lot of detail and with the best utility. It has many facilities that help dwellers meet their fitness needs and leisure ideas. It has decent social structures like schools, clinics, and fun zones.
Location Benefits
Due to its prime location, the Township has benefits that include:
Provident Sunworth City Township is right behind the Medical College.
NICE Expressway enables signal-free transit between Hosur and Tumkur Road.
The Phase 2 Metro Rail connects Whitefield from East Bangalore to Kengeri in the West.
The State Govt has approved the proposal to convert Bangalore to Mysore Road into a 6-lane NH.
Real estate Builder's focus is one key aspect that makes the Township the finest. It offers a range of housing options. The design and plan focus on efficient space utility. It also allows dwellers to enjoy a comfortable and spacious living habitat. These unique living spaces have many detailing that ensures strength and elegance.
The Township focuses on creating a living space that promotes a healthy and active life. It hosts several modern facilities and fun zones that support the diverse needs of the dwellers. These facilities are the pool, a gym, a kid's play area, gardens, and more.
Apart from the location, it offers a perfect transit network. It connects to the major hubs in Bangalore. It includes IT parks, schools, colleges, health care units, retail centers, and other fun options. The vicinity of these vitals ensures dwellers have an easy commute.
Overall, Provident Sunworth City Township is the finest housing unit. This stunning living unit offers a blend of quality homes and urban facilities. It is consent and location make it a favorable housing option.
It is one of the most sought-after housing units for new home buyers and investors. It also focuses on viable living and serene habitats. All these make it the best choice for buyers. It is one of the plush and happy living spaces.
Provident Ecopolitan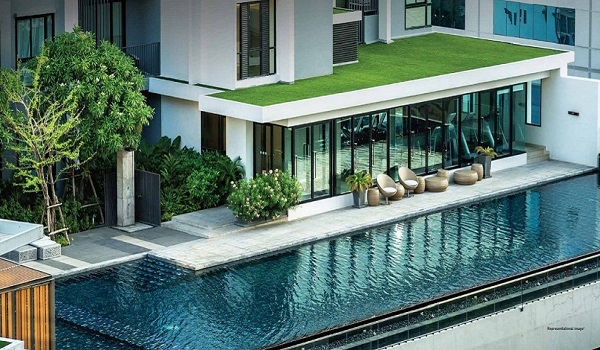 Aerospace Park in North Bangalore is a great place to build a house. The Provident Ecopolitan is in Bagalur, North Bangalore's Aerospace Park. It has apartments with different floor plans. Provident Ecopolitan is in 562129, which is close to the KIADB International Airport in Bangalore. You can easily get to other parts of the City via the Bellary Road, the Peripheral Ring Road, and the Outer Ring Road.
Some of the big IT hubs that are easy to get to from this development are the Manyata Tech Park, Kirloskar Tech Park, and Devanahalli Business Park. Close to Provident Ecopolitan are many shopping malls, such as Esteem Mall, Elements Mall, and Orion East Mall. Infrastructures like big roads, plenty of water, a better sewage system, and a lot of other things are all there and working.
About Builder
The builder of this project is Provident Housing, a subsidiary of another Real estate group named Puravankara Limited. You can find several residential projects of Provident Housing in other cities like Chennai, Coimbatore, Mangalore, and Goa. Some of the projects of this group are Provident Park Square, Provident Winworth, Provident Sunworth City, Provident Capella, Provident Palm Vista, and many more.
The name of the project, "Provident Ecopolitan," gives the impression that these apartments have been constructed with the well-being, fulfillment, and long-term viability of their residents in mind. The word "Provident" in the name mentions the person who built the project. The Word "Ecopolitan" comes from "ecology" and "Metropolitan," and it means a way of living in an Urban area that is in harmony with nature and lasts for a long time.
There are a total of 12 acres, and about 8 of them are parks or other open spaces. Soon, a date for this project's pre-launch will be set. After it starts, Provident Ecopolitan is supposed to be done in four years. There are 1 BHK apartments, 2 BHK apartments, and 3 BHK flats. The studio flats are 600 square feet and cost between INR 36 and INR 38 Lakhs. The flats with two bedrooms and two bathrooms are between 900 and 1000 square feet and have two balconies. It costs between 58 and 60 Lakhs (Indian Rupees). The 1,200 to 1,900 square foot 3 BHK homes have two balconies. Prices vary from INR 88 Lakhs to INR 90 Lakhs. There are 1,000 homes for sale, split between two stages and two-floor plans (G+20 and G+19). This house's front facing the street will be used for business.