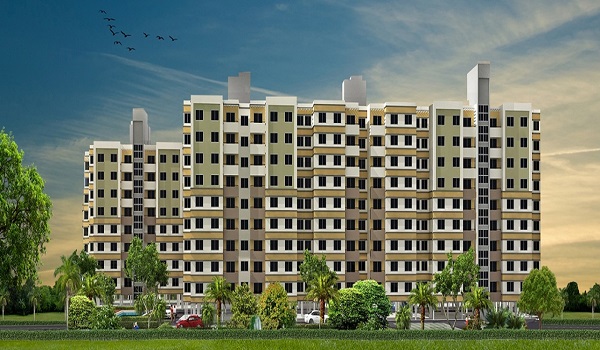 Provident Housing combines unique design aesthetics, creativity, and technology. We follow the "YOU" idea of customer-centricity, which focuses on improving the experiences of our homebuyers and giving them more value. Between INR 59.0 Lac and INR 74.0 Lac, you can get a flat at Provident Housing Harmony in Thanisandra, Bangalore. The project has flats between 662 and 1262 sq. ft and 1 to 3 BHK.
Provident Housing Harmony is the right place to live to make your dream come true. Apartments that are well-designed and ready to move into are part of the project. The rents at Provident Housing Harmony apartments are also very reasonable, and the reviews are excellent, so this project is worth your money. With lots of natural light and good airflow, these flats have a great vibe that makes it easy to stay healthy. This well-planned residential project has 54 one-bedroom apartments that are 662 square feet, 36 three-bedroom units that are 1262 square feet, and 458 three-bedroom apartments that are 1241 square feet. The society has a center, a swimming pool, a play place for kids, sports fields, and a well-equipped gym, among other things. Some of the other great things about the place are that trash is taken care of, there is special parking, rainwater is collected, there is a power backup, and there is security all the time.
Provident Housing Harmony is near many well-known schools, hospitals, shopping areas, tech parks, and other community amenities so that you can spend less driving and more time at home. Provident Housing Limited, whose builders are known worldwide, planned the project. The group has worked on several private and business projects with beautiful insides and outsides.
Some of the best things about Provident Harmony are:
A considerable way to get away
Elegant building Vastu compliant
Large and beautiful buildings
Provident Harmony has excellent services that make it easy for residents to get to every part of the project. Here are a few of them:
Indoor games
Outdoor games
Swimming pool
Gymnasium
Playground for children
Clubhouse
If you have always wanted to be a part of a lively and well-run society, this is the best choice. No matter the weather, you can always try True in this society to pass the time. If you or your kids want a safe place to run, the running track here is excellent for running any time of day. Have you seen the play place for kids? If you have kids, they will like it. If you like to do cardio or lift weights, this group has a gym you should check out. Being sustainable as a society is very important. We started by collecting rainwater in the society. Jumping into a pool is the best thing to do on a hot summer day. Here, the diving pool is a big hit with all the locals. Working from home is easy because this society has reliable generators as backup. If you like to play badminton, don't miss out on the well-kept badminton court here. The speaker here makes it easy to talk to the gate when you have packages or guests. With Legacy School, Oxford Composite PU College, and Sri Rakum School for the Blind all close by, you'll be able to give your kids a lot of choices. If you need emergency services or medical help, you'll be happy to know that Sri Sai Nursing Home, Regal Hospital, and Sakthi Rehabilitation are all close by.
Why Provident Ecopolitan is the Ideal Neighborhood for Families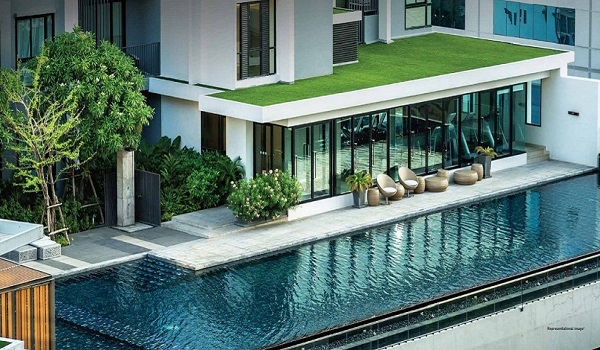 The Provident Ecopolitan will be built soon by Provident Housing Limited. It is a great new home in the Aerospace area of North Bangalore. The developer made a smart choice by situating Provident Ecopolitan in the city's northwestern quadrant. North Bangalore is a desirable place to live because of its proximity to many amenities. "Eco" means you care about the environment, and "politan" comes from the word "metropolitan," which means a place with a lot of people.
This building will build in two stages. In the first part, there are a thousand pieces. Eight to nine buildings with G+19 floors are in Phase 2. The project will need about 12 acres of land. The project has one-, two-, and three-bedroom high-end flats in the building. Apartments can range in size from a little more than 600 square feet to more than 1400 square feet. The Builder reserved the project's front side for commercial uses.
Apartment size and prices
The one BHK flat in this project is available in 600 square feet, and its price will be from 36-38 lakhs onwards.
Provident Ecopolitan offers two-floor plans in Two BHK units. The first one, 2 BHK, is available in 950 square feet, and its price will be from 58-60 lakhs onwards. And the second one, 2 BHK large, is available in 1050 square feet, and its price will be from 66-68 lakhs.
Lastly, the three BHK flats in this project are available in 1400 square feet, and their price will be from 88 - 90 lakhs onwards.
About the Builder
Provident Housing Limited is a well-known company that builds homes. It started in 2008 and is a part of Puravankara Limited, a known real estate business. Mr. Ashish Puravankara is the boss. The name of his job is "Managing Director." He has been building houses for a long time and wants to make good ones. They work in Bangalore, Chennai, Hyderabad, Coimbatore,
Mangalore, and Goa, among other places. People with different tastes and budgets can choose from homes like houses and castles. They work hard to ensure their customers are happy, build good houses, and finish them on time. People all over the country like their homes because they are elegant.
Conclusion
If you want to live in Bangalore, Provident Ecopolitan is great. The apartments in the buildings are nice and have fair prices. Provident Housing Limited wants to give its people a luxurious way of life with amenities through this building.