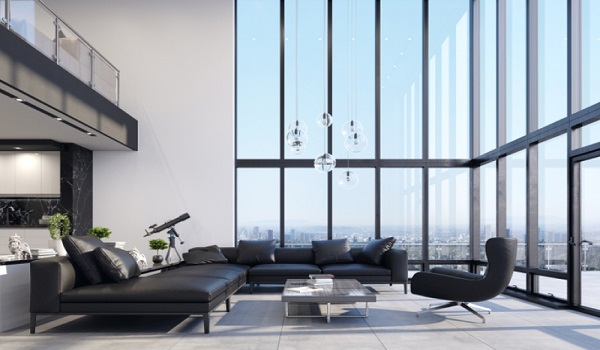 Introduction
East Bangalore, where Marathahalli is, is known as the "Silicon Valley of India." Marathahalli's real estate market has grown quickly in the last 20 years. It has grown a lot because IT companies or the business market in Marathahalli are growing swiftly. Marathahalli is a good place for people who work in IT and live in ITPL, Sarjapur-ORR, or Whitefield. There are more places to live because of this clear reason. Marathahalli is a well-known area in the east of Bangalore. Is it a good place to live to be in Marathahalli? It's easy to get to other parts of Bangalore from Marathahalli. It is on the outer ring road, which makes it easy to get to big IT hubs like Whitefield, Electronic City, and Koramangala. Homes in Marathahalli cost less than in Whitefield and other places. Is it a good idea to put money into Marathahalli? BECAUSE OF THIS, many people who work in IT think it's a good place to spend their money. What makes Marathahalli well-known? In the eastern part of Bangalore, Marathahalli is a famous place for business and a well-developed site to live. The Outer Ring Road (ORR) goes by it. Whitefield, HAL, KR Puram, Electronic City, and Banashankari are easy to get to in Bangalore. Here are some expensive homes near Marathahalli:
Brigade Buena Vista: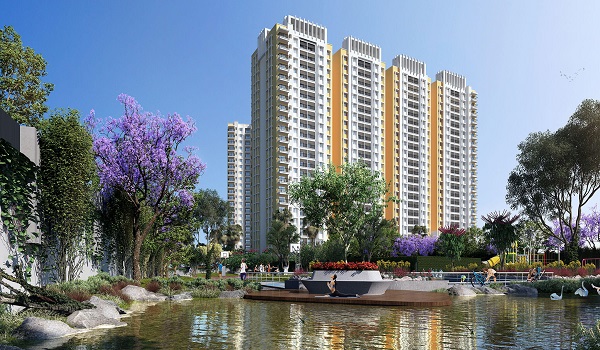 Buena Vista by Brigade, located just off the Marathalli-Sarjapur Main Road, is a regal living paradise with several fine establishments. The project is Brigade Groups' step-by-step plan to build high-end homes ready to move into. All clearances, licenses, and an Occupancy Certificate (OC) have been given for the project. The building has high-end apartments with 1, 2, 3, or 4 bedrooms. The built-up area of these flats ranges from 67 to 226 Sq.m. The ground areas of the houses are between 43 and 153 Sq.m.
Brigade Cornerstone Utopia: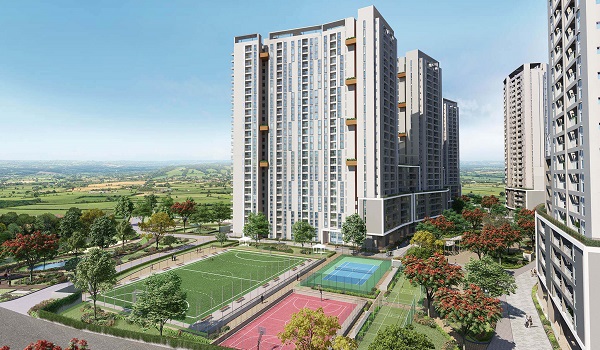 Cornerstone Utopia by Brigade Groups is a beautiful 47-acre premium integrated avenue with different kinds of homes, business office spaces, high street shops, and an entertainment center. The idea is for a mixed-use city that gives its people a modern, sustainable, and world-class way to live. The project is being built in phases, with five towers called Eden, Serene, Halcyon, Tranquil, and Paradise. Eden has a total of 810 one-bedroom and two-bedroom apartments, Serene has 1132 two-bedroom and three-bedroom apartments, Halcyon has 232 three-bedroom deluxe apartments, Tranquil has a total of 864 two-bedroom and three-bedroom apartments, and Paradise is the new tower with studio and two-bedroom apartments.
Shriram Chirping Grove: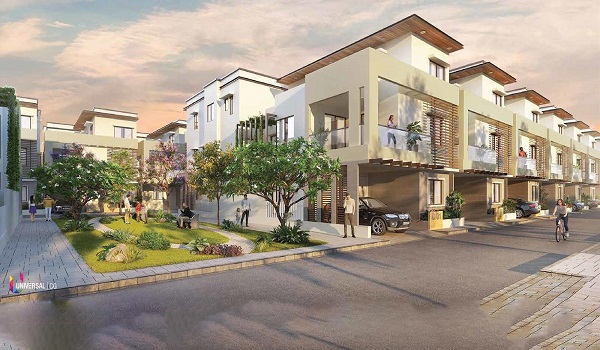 Chirping Grove is a township in East Bangalore with expensive, low-density homes. It is near the Marathalli-Sarjapur Main Road and has beautiful dream houses in quiet places. The property has 217 exclusive boutique row-villa segments that were carefully built to be high-quality homes with many features and benefits. You can easily get to Electronic City, Outer Ring Road, Whitefield, and ITPL from the building.
Shriram Smrithi
This beautifully designed residential enclave by Shriram Properties is spread out over 21 acres of green land. It is a ready-to-move-in gated community with 3 BHK homes with the right designs, layouts, and specs to give its residents a royal housing experience. With a sellable area of 1280 Square Feet, Smrithi's 3 BHK homes and filaments are some of the best in the area. The building has many modern features that can help everyone stay healthy, wealthy, and comfortable.
Investing in Provident Ecopolitan: Why it's a Wise Choice for Homebuyers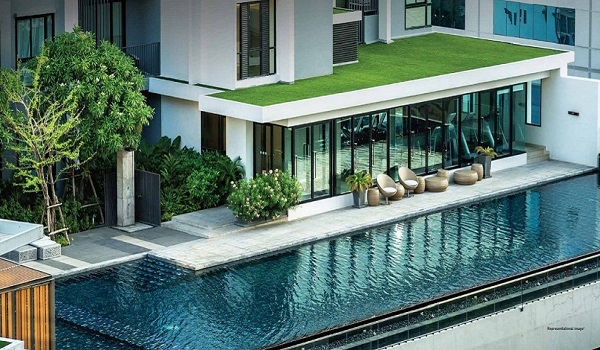 Aerospace Park in North Bangalore will soon be home to a new housing complex called Provident Ecopolitan. These flats are in Aerospace Park, Bagalur, North Bangalore. They are easy to get to and quiet places to live. It makes it easy to get around the city and use all of its services. Getting to hospitals, colleges, technology hubs, and shopping centers is easy. If you're the kind of person who feels at ease in nature, you'll always love Provident Ecopolitan. There will be a lot of chances to relax, have fun, and enjoy the outdoors.
You can find the Provident near the KIADB Aerospace Park in Bagalur, north of Bangalore. This endeavor's Zip code is 562129. Because it is close to Bangalore International Airport, investing in this area will pay off in the long run.
Provident Ecopolitan is the name of one of Provident Housing's projects. Provident Housing is a part of the Bangalore, India, real estate market. It started out in 1975, and today it is one of the best building companies in the city. This group is a part of Puravankara Limited, which is also in the real estate business. The main focus of this company is on sustainability and green building techniques.
The working name for a new development is "Provident Ecopolitan." It will be made up of a group of apartments that are intended to make the people who live there happy and comfortable while meeting the highest standards of environmental responsibility. The word "Provident" in the name refers to the project's designer. The word "Ecopolitan" comes from the words "ecology" and "metropolitan." It means that natural harmony and protection are part of modern city life.
Provident Ecopolitan has apartments ranging from 1 BHK to 3 BHK. "2 BHK" flats, which have two bedrooms, two bathrooms, and two decks, are usually between 1,200 and 1,900 square feet in size. The 3 BHK units are between 1200 and 1900 square feet and have one or two decks. Between Phases 1 and 2, there are a total of 1,000 flats.
This eco-friendly building is in Aerospace Park in North Bangalore. It is on a 12-acre plot, of which 80% is open space. About 30 facilities are open to people who live there. Soon, you'll find out when the project will be ready for pre-launch. After that, it will take four years to finish.
Conclusion:
In addition to improving traffic flow, it connects the living areas to the IT parks. The bridge goes over the Outer Ring Road and has six lanes. It lets the cars go around the busy crossings instead of through them. It links places like Whitefield, Sarjapur, and Bellandur that are important to the city. It's a big reason why these places have the best transportation networks.