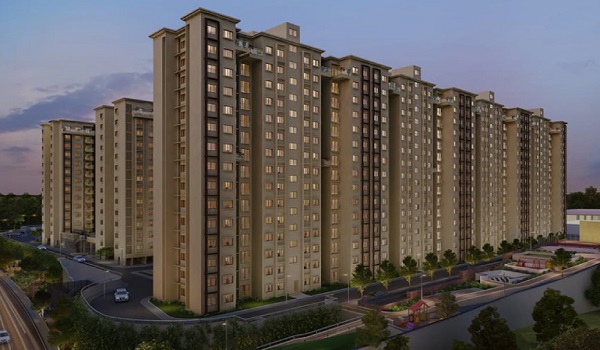 Provident Park Square is an urban housing unit set over 20 acres of land on Kanakapura Road. It offers 1, 1.5, 2, and 3bhk homes. The starting prices of these homes are 48.99 L onwards. These ready-to-occupy homes include more than 35 world-class facilities and a luxury clubhouse. The township promises an urban lifestyle that is beyond ordinary.
Provident Park Square offers its dwellers plush and finest living spaces. This project offers a perfect blend of urban design and natural habitat. It is in the prime area of Judicial Layout, Kanakapura Road, Bangalore. It is one of the top-notch creations by Provident Housing Limited, a reputable real estate brand. It is a sister concern of the Puravankara Company.
This integrated lifestyle township offers every convenience at your doorstep. It also has the best transit options to reach the other parts of the City. It is close to the Thalagattapura Metro Station, making it easier to access.
The township offers a good transit network to JP Nagar and BTM layout areas. It enables easy commute to ECity via NICE ring road. The Metro Rail Phase 2 connects Kanakapura Road to Whitefield and Kengeri.
These home designs have minute detailing and perfect utility. It has various facilities to meet your fitness and fun needs. They use Precast Construction Technology and have the best fitting and fixtures. It thrives near schools, colleges, retail units, healthcare, and fun zones.
Hubs like Global Tech Village, Bannerghatta Road, ECity, and Bidadi have easy access from this township. This Provident Park Square Township offers a joyful living space like nowhere else.
You can visit their home site to get to know all about their special offers. Listed below are the RERA numbers of each phase of the township:
Phase 1: PRM/KA/RERA/1251/310/PR/180217/002476
Phase 2: PRM/KA/RERA/1251/310/PR/180507/001648
Phase 3: PRM/KA/RERA/1251/310/PR/180507/001671
Phase 4: PRM/KA/RERA/1251/310/PR/190129/002307
Phase 5: PRM/KA/RERA/1251/310/PR/200226/003305
The township offers 2082 stunning living spaces, so get ready to register to unlock special price details. The built-up area of the houses ranges from 517 to 1314 Sq ft. The 2 and 3 bhk homes are currently under construction.
Many vast investments in infrastructure developments of Kanakapura Road have made its growth up trend from the NICE junction. The area has access to potable water from the Phase 3 Cauvery Water Supply pipeline, which will be available 24/7.
The launch date for Provident Park Square was in the year 2021. The township's impressive design and layout plan excited the City's real estate market. It offers a wide range of housing options, like 1, 2, and 3 bhk homes. They cater the home buyers' diverse needs and desires.
The possession date of the township is 2025. It is being developed with utmost precision and ensures the perfect delivery of homes to buyers. This real estate brand has a good track record of delivering the best projects on time.
Provident Park Square offers a promising living space with the best design and functionality. The houses have well-lit natural light and fresh air providing a vibrant living habitat. The interiors have high-quality materials and finishes to create unique spaces that provide comfort.
Provident Ecopolitan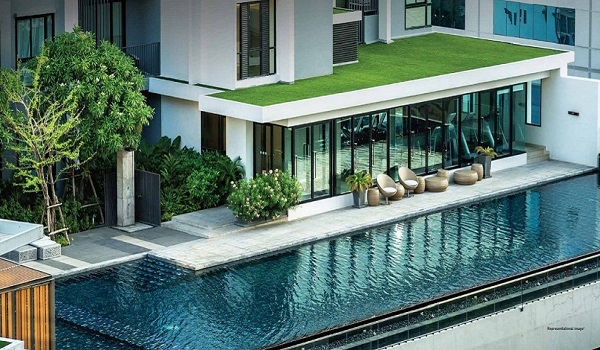 Aerospace Park in North Bangalore will soon be home to a new housing complex called Provident Ecopolitan. These flats are in Aerospace Park, Bagalur, North Bangalore. They are easy to get to and quiet places to live. It makes it easy to get around the city and use all of its services. Getting to hospitals, colleges, technology hubs, and shopping centers is easy. If you're the kind of person who feels at ease in nature, you'll always love Provident Ecopolitan. There will be a lot of chances to relax, have fun, and enjoy the outdoors.
You can find the Provident near the KIADB Aerospace Park in Bagalur, north of Bangalore. This endeavor's Zip code is 562129. Because it is close to Bangalore International Airport, investing in this area will pay off in the long run.
Provident Ecopolitan is the name of one of Provident Housing's projects. Provident Housing is a part of the Bangalore, India, real estate market. It started out in 1975, and today it is one of the best building companies in the city. This group is a part of Puravankara Limited, which is also in the real estate business. The main focus of this company is on sustainability and green building techniques.
The working name for a new development is "Provident Ecopolitan." It will be made up of a group of apartments that are intended to make the people who live there happy and comfortable while meeting the highest standards of environmental responsibility. The word "Provident" in the name refers to the project's designer. The word "Ecopolitan" comes from the words "ecology" and "metropolitan." It means that natural harmony and protection are part of modern city life.
Provident Ecopolitan has apartments ranging from 1 BHK to 3 BHK. "2 BHK" flats, which have two bedrooms, two bathrooms, and two decks, are usually between 1,200 and 1,900 square feet in size. The 3 BHK units are between 1200 and 1900 square feet and have one or two decks. Between Phases 1 and 2, there are a total of 1,000 flats.
This eco-friendly building is in Aerospace Park in North Bangalore. It is on a 12-acre plot, of which 80% is open space. About 30 facilities are open to people who live there. Soon, you'll find out when the project will be ready for pre-launch. After that, it will take four years to finish.
Conclusion:
In addition to improving traffic flow, it connects the living areas to the IT parks. The bridge goes over the Outer Ring Road and has six lanes. It lets the cars go around the busy crossings instead of through them. It links places like Whitefield, Sarjapur, and Bellandur that are important to the city. It's a big reason why these places have the best transportation networks.