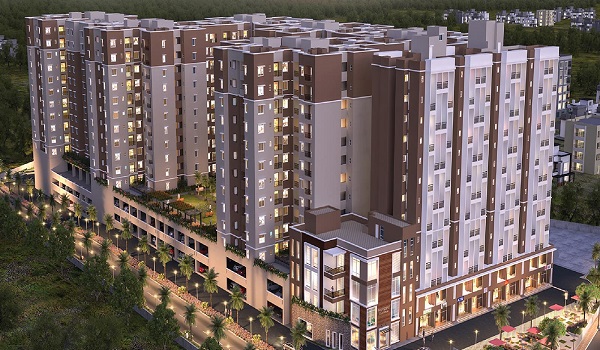 Provident Capella is a Premium housing unit over 6 acres of land on Soukya Road, Whitefield, Bangalore, by Provident Housing Ltd. It offers stunning 1, 2, and 2.5 bhk flats, over 25 top-class facilities, and a large Clubhouse. The Township is in the city's prime area and is one of the best investment choices.
This premium flat is near ITPL on Soukya Road, Whitefield, Bangalore. It has a perfect design and is an optimal investment option. It is near IT Hubs like ITPL. The proposed STRR and PRR are in close vicinity. The new launch of Metro station and Hope Farm Junction Due to its social structure and vibrant habitat, the Township incurs a high rental yield.
It is also ideal for young IT/ITES who prefer to stay near their workplace and is also great for investors. Its RERA number for Phase1 is PRM/KA/RERA/1250/304/PR/190606/002596, and Phase2 is PRM/KA/RERA/1250/304/PR/190719/002702. This registration ensures the project adheres to all consents set by the government. It provides transparency and protection to homebuyers.
The carpet area of 1bhk home is 568 Sq Ft, a 2 bhk home is 879 Sq Ft, and a 2.5 bhk home is 1106 Sq Ft. You can sign in to the builder's official website to get to the exact price of these stunning living spaces. Register to know more about their short-period offers.
The Township is one of the most affordable premium living units in Whitefield, Bangalore. Being on Soukya Road is close to Whitefield's ITPL and other IT hubs. It has easy access to the best part of the city. These homes have rooms with high-space utility. The Infra boosters like PRR, HAL Underpass, and Phase 2 Baiyyappanahalli to Whitefield Metro are all near this abode.
Provident Housing Ltd is the finest real estate brand thriving in Bangalore and other cities of South India. It has completed infrastructures of more than 20 Million Sq Ft of land across 9 Cities in India. It is near the imminent 6-lane Satellite Town Ring Road.
It is a few miles from the Central Business District and City Airport. This transit network enables easy commutes and 24/7 transit facilities. The Township offers urban and plush living to its dwellers. With its modern design, flawless work, and vibrant social culture, the Township is a sought-after choice for homebuyers.
With great hope and zeal, the project launch was in 2022, and its completion will be by 2026. The Township offers a range of flats with the best plan and design and caters to homebuyers' and investors' diverse needs and desires.
Provident Housing Ltd.'s project focuses on efficient space use. And it ensures the dweller's comfort and spacious living spaces. The homes include high-quality materials and finishes to provide high durability and aesthetics. The project is a vibrant, engaging community promoting healthy living.
Provident Capella is an impressive housing unit that blends modern design and splendor living. This Township is one of the most sought-after living spaces for those who seek an urban and high-end abode.
Provident Ecopolitan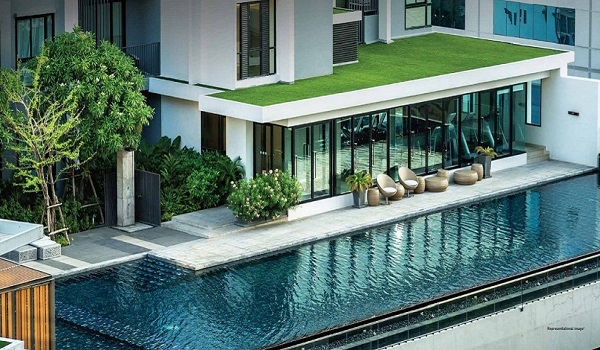 Provident Ecopolitan is an upcoming apartment building by Provident Housing Limited in Aerospace, North Bangalore. The word "Ecopolitan" is made up of the two words "eco" and "politan." "Eco" means the environment or ecology, and "politan" comes from "metropolitan," which means a city or urban area. The developers built this project in two phases. In the first phase, there are 1000 units. Phase 2 has G+19 stories and 8 to 9 towers. The project takes up twelve acres of land. The project offers elegant 1, 2, and 3-BHK flats. The flats' sizes vary from 600 square feet to 1400 square feet. Provident Housing Limited's plan for Provident Ecopolitan was to begin in July 2023.
The business Provident Housing Limited helps people find and buy their dream homes. They know how to help individuals and families find affordable houses. When you hear "Provident Housing Limited," you should think of a company that wants to help you find a safe and comfortable place to live.
They know for Indians buying a home is a big decision, so they offer a wide range of homes for different needs and budgets. Provident Housing Limited has something for everyone, whether you want a small room or a big house. The fact that Provident Housing Limited cares about quality is one of its best qualities.
Location
Builders strategically placed Provident Ecopolitan in North Bangalore. It's easy to get around North Bangalore, which makes it a great place to live. It's easy to get to the airport, the city center, and some of the most crucial roads from North Bangalore. It means that getting to and from different parts of the city is easy and handy. North Bangalore has many ways to get around. You can take a bus, many lines that link up, or use an app like Ola or Uber to find a taxi.
Also, the new subway line will make it easy to move around the area. Near North Bangalore are the job-rich areas of Hebbal, Manyata Tech Park, and Devanahalli. If you live in North Bangalore, you can cut down on your travel time and spend more time at home and less time getting to and from work.
Conclusion:
Provident Ecopolitan is one of the best options to live in Bangalore. The flats in the projects are good and priced fairly. Through this project, Provident Housing Limited wants to give people a high-end way of life with a lot of services.