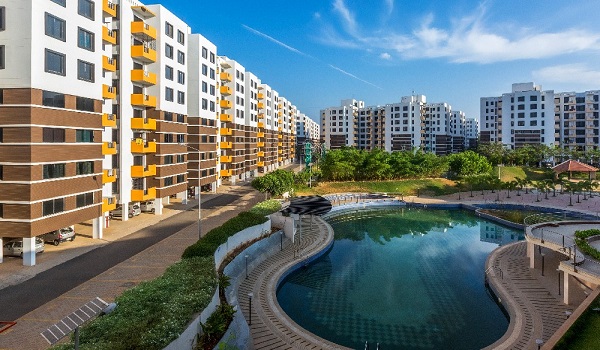 Bagalur Road is a prominent area in the north of Bangalore. The area is in an excellent location, and it is an emerging housing and work hub that is rapidly growing. It has great connectivity and is close to major IT parks. There are many other essential comforts of the city close to the area.
The area is connected to other areas of the city by different modes of transportation. There are a lot of buses and taxis that ply in the area. The airport is close by, and the area is the ideal location to live for frequent travelers. The proposed line extension of the city's metro will make the area more easily reachable.
The area has seen a lot of growth, and there are a lot of housing projects here. The area has a range of housing solutions available. There are apartments, villas, and plots that cater to the diverse needs of people. All major developers, such as Provident Housing, have their projects around here. Provident apartments in Bagalur Road are elegant spaces.
The neighborhood has all the essential services that the modern city dweller wants. The area is also home to a lot of colleges and schools. There are many modern hospitals around the area, and a few of these are:
Reva University
Presidency School
Delhi Public School
Malya Aditi International School
Aster CMI Hospital
Manipal Hospital
Baptist Hospital
The area also has high-end shopping malls. There are many options for fun here, and hotels, multiplexes, restaurants, and other areas for fun are aplenty. A couple of the malls in the area are Elements Mall and Esteem Mall.
Bagalur Road is a developing area in the modern city. It has a lot of options for homes and many businesses. It has excellent connectivity. The area is close to all city amenities, and wide roads make it simple to reach the area. It is a lush and clean neighborhood, and these factors make the area very appealing to people.
The Provident Apartments in Bagalur Road are in the luxurious Provident Ecopoliten project. The homes in the enclave are spread across 12 acres in the area. The project has 1000 elite apartments that are nestled in green grounds. These are perfect living areas for modern dwellers. There are 1, 2, and 3-bedroom layouts of apartments in the elegant enclave.
The apartments in the enclave have been designed to be beautiful and functional. They are well-designed spaces to live in, and they have the most modern fittings and fixtures. The kitchens are spacious and modular, and they are equipped to have all appliances. The bathrooms have stylish sanitary fittings and fixtures.
Provident Ecopoliten has a lot of amenities for its residents. A few of these are a clubhouse, swimming pool, gymnasium, multipurpose hall, and indoor games room. There are a lot of courts and rooms for sports in the enclave. It also has beautifully landscaped gardens with jogging/walking tracks. The project is a peaceful space to live in.
The project has been designed to be a sustainable living area, and it has eco-friendly features in it. It has a low carbon footprint. The homes have been designed to have a maximum flow of natural light and air through the spaces. They are comfortable living areas that also greatly reduce the usage of energy.
The project is in the growing area of Bagalur Road. It is the perfect blend of luxury and comfort, and it is in one of the prime areas of the city. These roomy homes are lovingly designed. They are the ideal investments in Bangalore. The enclave has affordable living spaces in green and picturesque settings.
Investing in Provident Ecopolitan: A Financially Rewarding and Ethical Decision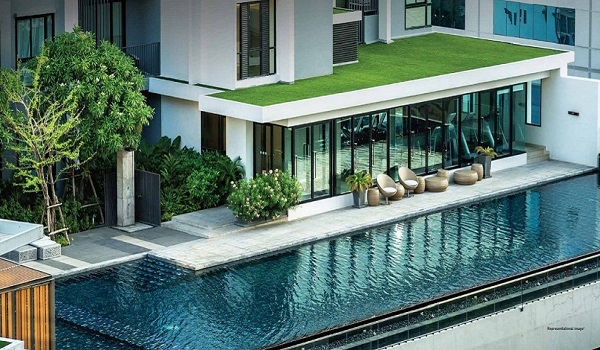 Provident Ecopolitan is one of the best built by Provident Housing Limited in KIADB Aerospace Park, Bangalore. It is an apartment-based project. Apartments are homes that are part of a larger building. Different places to live, called "units," are stacked on each other. People choose to live in them because they are easy to get to, cheap, and make people feel like they are part of a community. This apartment project by Provident Housing Limited has 12 acres of land and hosts 1 - 3 BHK properties.
There are 1000 plus luxury flats sizing between 600 to 1400 square feet. The front side of the project will be for commercial purposes. The project is a sustainable, eco-friendly neighborhood in the mid of a busy city. So, it's named Ecopolitan, a suitable name for a project. It is full of life and focused on nature. This project is going to launch in July 2023. And it will complete by the end of 2027.
Provident Housing Limited has built a project with flats in Bangalore, India. The apartments in this building are nice places for people and families to live that don't cost a lot of money. They come in different sizes and layouts, from small flats to big homes with several bedrooms, to meet the needs of various people. Provident Housing Limited ensures that the houses are built with good products and follow strict rules. This focus on quality ensures that people's homes are safe and will last for years.
Location
Located in North Bangalore, it enjoys excellent connectivity and easy access. The nice weather and beautiful green areas are two of the best things about living in North Bangalore. People also know North Bangalore for its work, especially in the IT and technology fields. There are many places to work, like business centers and IT parks. It means you can work close to home and keep a good mix between work and your other life.
North Bangalore has everything you need when it comes to food. There are a lot of restaurants and bars with lots of tasty food to choose from. There's something for everyone, from traditional Indian food to meals with flavors from other countries. In Bangalore, it's easy to access from one place to another by bus, taxi, or train.
Conclusion
Provident Ecopolitan is the option if you are looking for property in North Bangalore. The project has excellent apartments with numerous amenities in a prime location.