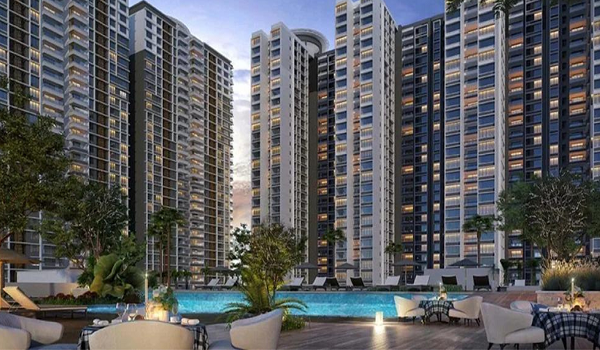 Prelaunch is the first stage of the project. The Builder promotes and markets the project before starting the project. They start accepting terms of interest and bookings from buyers. The best time to buy a real estate project depends on various factors. It includes the buyer's goals and market conditions.
There are a few more stages in project construction. The project's launch occurs when the Builder gets the approvals and permits to begin construction. It is the launch stage and provides the public with project plans, floor plans, features, and price schemes. Buyers can now book units at the listed prices
During these initial phases, the buyers can take the edge of early booking offers and attractive price schemes. It offers a high return value. Also, the buyers must explore the Builder's stature and be ready for possible delays.
The Construction Phase is where the actual project work begins. They lay the foundation, and the structure starts to take shape. It can last several months or even years, depending on the scale and intricacy of the project.
Buyers still buy units, but specific units may have no choices. Buying during these phases can still offer benefits such as choosing desired units. The market conditions and pricing might still be fair at these stages.
Ready-to-Move-In stage is when the project is complete. The units are now ready for occupancy, and buyers can move in. This stage is ideal for buyers seeking direct occupancy and a finished project. This stage offers certainty about the project and its conditions.
Market Conditions like supply and demand dynamics and pricing trends are crucial in knowing the best time to buy a property. When supply exceeds demand, buyers might have more power, whereas when demand outstrips supply, prices may be higher.
You have many investment options in a city like Bangalore. Here are some of the possible benefits of buying a prelaunch property:
Prelaunch projects often come with lower prices than the unit rates after completion or official launch. Early buyers can use attractive pricing and secure a property at a discount.
Builders often offer special and early booking offers to attract buyers during this phase. It includes discounts, flexible payment plans, or extra features.
If the real estate market trend is high, buying such a project at a lower price can result in a high return.
And the Buyers often have a wide selection of units when they opt to buy in this phase.
It includes preferred locations, better views, and unique features.
In some cases, builders also allow early buyers to have some input in their unit, such as layout, finishes, or fixtures.
You can have extended payment periods when you buy a project in this phase.
Banks also offer better benefits and home loan deals for prelaunch projects.
Buying a prelaunch project offer many benefits for buyers. But need to take on some level of risk and have a long-term investment stance. So, approach buying a prelaunch project in a city like Bangalore with caution and due persistence. Here are some factors to consider:
Research the stature and track record of the Builder. Verify the status of approvals and permits for the project.
Be aware of the risks linked with delays or changes in plans.
Consult a real estate expert or legal advisor.
Understand the terms of the prelaunch offer and the legal drifts.
Buying a prelaunch project is suitable for buyers who know the risk and have studied both the project and the Builder.
Provident Ecopolitan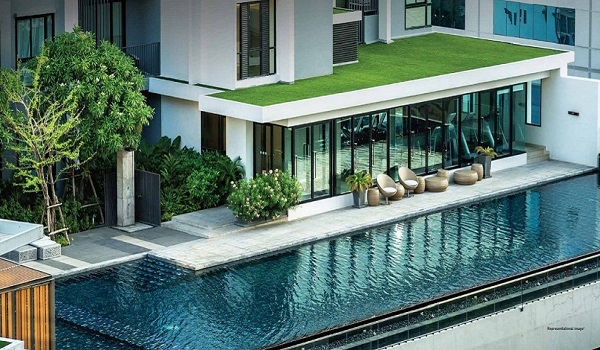 The Provident Ecopolitan will be living in Aerospace Park, which is in North Bangalore. A new and quiet living development is in Aerospace Park, Bagalur, in the north of Bangalore. It makes it easier to get around the city and gives you access to its services. It's easy to get to hospitals, colleges, tech hubs, and shopping centers. If you like being outside, Provident Ecopolitan will never get old for you. You can expect to have a lot of chances to relax, have fun, and enjoy the outdoors.
About Builder
The Provident Ecopolitan is a project by the company Provident Housing. Provident Housing is the name of one of the real estate companies in the Indian city of Bangalore. Since it opened in 1975, it has grown to become one of the best building companies in the city. The name of the company they work for is "Puravankara Limited," and it is also in the real estate business. Sustainability and green building practices are at the heart of this company.
This company has finished many residential building projects in the country's big cities, such as Chennai, Coimbatore, Hyderabad, Mangalore, and Goa. So far, they have made many different kinds of homes, such as apartments, mansions, and more.
The name of the project, "Provident Ecopolitan" lets you know that these apartments are made with residents' wellness and happiness in mind, as well as with sustainability and eco-friendly practices in mind. The word "Provident" in the name refers to the project's builder. The word "Ecopolitan" comes from the words "Ecology" and "Metropolitan." It refers to a way of life in the city that combines natural balance and sustainability.
This green project is on 12 acres of land in Aerospace Park, North Bangalore, with 80% of an open area. This project's pre-launch date will be set soon, and it will take four years to finish from the time it starts. It has more than 30 things that people can use to make their lives better. Some of the amenities of this project are Swimming Pool, Gym, Kids' play area, Jogging track, Walking path, Multipurpose hall, Convenience store, Spa, Reflexology track, and many more.
You can get Apartments in various configurations, such as 1 BHK, 2 BHK, and 3 BHK units. The price of the 1 BHK apartment starts from INR 36 to 38 Lakhs. The price for 2 BHK apartments starts from INR 58 to 60 lakhs, whereas 2 BHK large apartments start from INR 66 to 68 Lakhs. The 3 BHK apartments with 1400 sq ft are available from INR 88 to 90 lakhs.