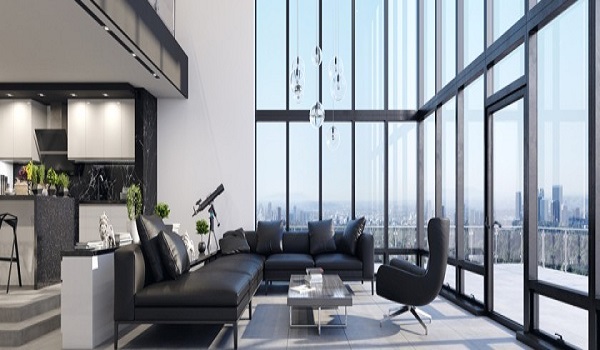 "Flat" refers to a self-contained housing unit within a building. It may be a part of multi-story buildings, condos, or mix-use townships. Builders build many living spaces within the same structure.
This living unit is a practical and efficient way to lodge many people in urban areas with finite space. They are popular in cities worldwide due to their easy access. It offers features, public transit and is close to retail areas and fun zones. It has vital and urban features like a private entrance, living room, bedrooms, bathroom, and kitchen.
It may also have extra features like balconies or terraces. These private living spaces have shared lifts, staircases, and hallways. It also has common areas shared among the dwellers. It hosts different floors, and its access is via lifts or staircases.
These houses have various owners and rent to tenants. Sometimes, a single entity owns the entire unit and rents it to various occupants. Large Flat Townships tend to have a society or association. It handles upkeeping the common areas, security, and other services. It also offers more cheap houses than other housing options in urban centers.
Advantages of Buying a Flats
Owning a flat can offer many benefits, making it an attractive option for many home buyers and investors. Here are some of the prime advantages of buying a flat:
Flats are cheaper than other house layouts. It is always a better choice in urban areas with high land prices. It makes them a viable option for first-time buyers and investors on a budget.
Sharing common areas and features means lower upkeep costs in flats. The dwellers share expenses for upkeep, repairs, and security. It makes this housing option more cost-effective than others.
Many urban living units offer pools, gyms, gardens, guard services, and more. These shared features enhance the quality of life for dwellers. It provides the best features that might be costly in a single house.
Flats in townships or high-rise buildings have the best security services. It includes secure entrances, security guards, and other vigil systems. It can increase dwellers' safety and peace of mind.
Flats are typical in urban centers, close to major transit points and hot spots. It has schools and retail spaces in the vicinity. Its prime location can save dwellers transit time and offer access to various services.
Living here offers a sense of community. Dwellers often have options to interact with neighbors and enjoy a social life.
Flats can be a good investment option and have high value over time. You can also rent out to generate a rental income.
These living spaces host smaller spaces which results in lower utility costs.
These dwellers don't have to worry about yard upkeep but instead can enjoy green spaces.
Disadvantages of Buying A Flat
While buying a flat in a city like Bangalore offers many advantages. But there are also some disadvantages that one should consider. Here are some of the common drawbacks of owning a flat in a city like Bangalore:
The Flats offer limited living space compared to other housing layouts.
A flat may be unfair if you prefer spacious living areas and outdoor spaces.
Living in a city can expose you to higher levels of noise and congestion. Depending on the flat's location, you may be ready to encounter any urban hiccups.
These living spaces share walls and other features with neighbors, which can decrease the sense of privacy.
The maintenance costs can be lower, but you still need to pay a regular sum as fees for upkeep.
These upkeep costs vary and increase over time.
Home buyers' society often manages flats which can lead to a lack of control.
In cities like Bangalore, parking is a challenge. Some flats might not have enough parking spaces leading to problems.
Property values may see fluxes in the real estate market. And it may impact the return rates.
Home Loan interest rates vary for flats and other houses.
In some Townships, home buyers' society may impose limitations on renting out flats.
Some flats have balconies or terraces and may not offer outdoor space or private gardens.
So before buying a flat, research the location and builder's stature. Check with the township management and the entire condition of the building. Knowing the advantages and disadvantages before buying a flat is essential. And ensure how it impacts your living and plans.
Provident Ecopolitan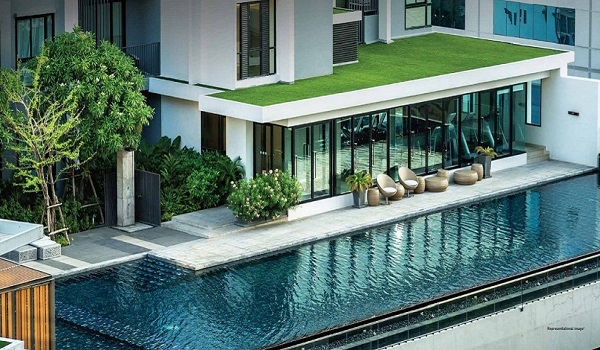 Provident Housing Limited announced its upcoming project in Aerospace Park, North Bangalore, Prestige Ecopolitan. Living in a house in North Bangalore is a great experience with many advantages. North Bangalore is a busy, growing part of the city that would be a great place to live. You can spend your free time in beautiful natural spots in North Bangalore. Parks and parks are quiet places where you can get in touch with nature and relax.
Provident Ecopolitan is one of the best places to live in North Bangalore. It will be an apartment-based residential project having excellent 1 - 3 BHK apartments. This project will take place on 12 acres. Some units are 600 square feet with one BHK, 950 square feet, 1050 square feet with two BHKs, and 1,400 square feet with three BHKs. The flat's cost depends on its size. The front side of the project will be for commercial purposes. Prestige Housing Limited is launching this project in July 2023. And it will be ready by the end of 2027.
Provident Housing Limited is building several homes in the north of Bangalore. There are many kinds of homes in these projects, so there is something for everyone. Provident Housing Limited has what you need, whether you want a cheap flat or a fancy house. The projects are in well-known parts of North Bangalore, close to shops, schools, hospitals, and public transportation. Provident Housing Limited wants to give people comfortable, modern places to live in this busy part of the city by concentrating on elegant built and careful design.
Provident Ecopolitan Amenities
Provident Ecopolitan is a great place to live because it offers numerous amenities. People who want to get in shape can go to a modern gym, and those who want to relax can go to a spa. People can go for a quiet walk or a refreshing run in one of the parks or on the running paths. On hot days, people can swim in the pool at the project to cool off. At Provident Ecopolitan, there are also play areas for kids to ensure they have a safe and fun place to be. This project puts safety and ease first by having security around the clock, backup power, and a lot of parking.
Conclusion
In conclusion, Prestige Ecopolitan is a great place to live in North Bangalore because it has a lot of different things that meet the wants and interests of its residents.