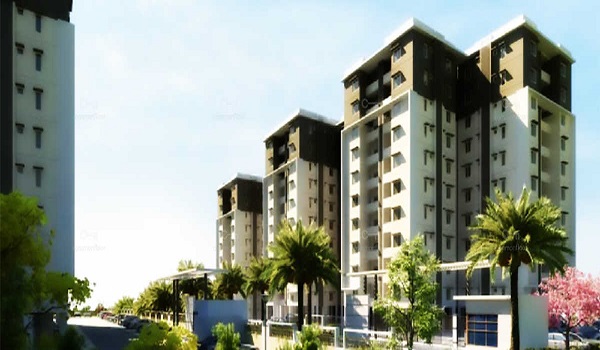 Provident Housing Limited is a prominent community service provider offering the best private market deal. Puravankara Limited, one of India's biggest and most famous real estate companies, has a branch called Provident Housing Limited. Puravankara has been based on the idea that there is only one way to be great since it began in 1975. This attitude, along with the company's strong engineering, focuses on the customer, and openness about how it does business, has made it one of the "most preferred" real estate companies in home and commercial markets. Provident Vriksha has the right amount of comfort and style, and it was made to meet your wants and make your life easy. Families have started to move into this housing society, which can now be called a home.
Provident Vriksha is built on 6 acres and has comfortable, extensive, and well-built 1, 2, and 3 BHK flats for sale. There are 605 square feet of built-up space in a one-bedroom apartment, 884 to 1116 square feet in a two-bedroom apartment, and 1052 to 1322 square feet in a three-bedroom apartment. The housing has lifts, power back-up, parking, a theatre, a tennis court, a basketball court, a meeting room, a swimming pool, a children's play area, a lounge, a gym, indoor games, a running track, and all the other things that make life easier. People feel safe and comfortable in this neighborhood because it has gates. Each apartment's living room, bedrooms, and kitchen have vitrified tiles. The decks have ceramic tiles, and the bathrooms have tiles that don't slip. They also have acrylic emulsion paint on the outside walls, glazed tiles up to 2 feet above the platform on the kitchen walls, oil-bound distemper on the inside walls, a stainless steel sink in the kitchen, ISI-compliant copper wiring, Aluminium, UPVC, or hardwood windows, modular switches, and Sal wood frame doors. There are 320 apartments for sale in Vriksha.
Specifications of Provident Vriksha:
Rajaji Nagar is 15 minutes away.
Malleswaram and Rajajinagar are both well-known places that are close enough to touch.
Within 7 km of here, there are about 21 hospitals.
Located near the National Law School of India, the National Public School, Bangalore University, and other places.
Structure of Provident Vriksha:
Buildings framed with RCC
Basement, ground, and open space
Each wing has steps and lifts from the basement or ground floor to all other floors.
Each side has two lifts, one that can carry 8 people and the other that can carry 13.
The basement and ground floor hall floors are granite, marble, or glass.
The basement and ground floor rooms are made of granite.
Kota stone will be used to make all the upper floors' stairs.
Most rooms and walkways will have vitrified tiles on the floor.
The outside of the building will be lined with a water-proofing material and painted with oil-based watercolor paint. It is a carefully planned project in Bangalore.
All the flats for this project are being built right now. Provident Housing Ltd., known for making good houses, made the project. Provident Vriksha is the center of Nagarbhavi, and it is easy to get to most places in Bangalore. The project is an excellent place to live because it has new services and a healthy climate. Prices for the building's 320 rooms range from On Request to On Request. You can find the right mix of comfort and style in Nagarbhavi, Bangalore.
Provident Ecopolitan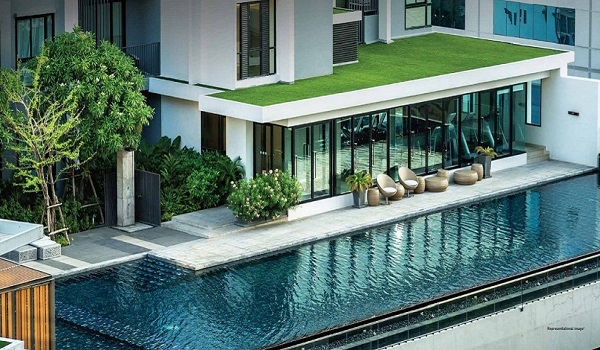 Aerospace Park, which is in the northern part of Bangalore, is where Provident Ecopolitan is The Zip Code for these homes is 562129. From this area, the Outer Ring Road, Bellary Road, and the Peripheral Ring Road make it easy and quick to get to the rest of the city.
From here, it's easy to get to a lot of places, like schools, colleges, hospitals, and shopping centers. Some of the information technology parks in the area are Manyata Tech Park, Kirloskar Tech Park, and Devanahalli Business Park. You can also go to Ryan International School and Canadian International School, in addition to Manipal Hospital and Columbia Asia Hospital.
Provident Housing built these condos, which are of great quality. In the past, they have built a number of buildings. Provident Park Square, Provident Winworth, Provident Sunworth City, and Provident Capella are some places they helped make. Provident Palm Vista is not the only Project of this kind that this builder has made. If you want to see more Provident Housing Projects, you can visit Mumbai, Chennai, Coimbatore, Bangalore, Mangalore, and Goa.
This Project, named 'Provident Ecopolitan', implies the quality and well-being of the residents with Sustainable and Eco practices. It occupies 12 acres of land with 1000 units of Apartments. The one-bedroom flats are 600 square feet and cost between INR 36 and INR 38 Lakhs. The 2 BHK flats are between 900 and 1000 square feet and have two balconies. They cost between INR 58 and 60 Lakhs. The 3 BHK Apartments are between 1200 and 1900 square feet and have two balconies. They cost between INR 88 and 90 Lakhs.
These apartments have strong concrete masonry walls and RCC frames. Vitrified tiles cover the floors of the foyer, bedroom, living room, dining room, and kitchen. Ceramic tiles cover the floors in the bathroom and on the balconies. The doors inside these flats have wooden frames and flush shutters made of laminated wood. It also comes with drain lines that collect rainwater and make you safer. All the apartments can pay extra to have 100% power backup.
Provident Ecopolitan has more than 30 amenities to help people live better lives. It has a swimming pool, a gym, a play area for kids, a jogging track, a walking path, a multipurpose hall, a convenience store, a spa, a reflexology track, and a lot more. This new launch project is available for possession from 2027 onwards.